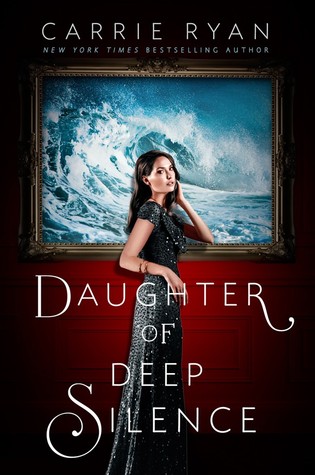 Title: Daughter of Deep Silence
Author: Carrie Ryan
I'm only on page 21 of 375 pages, which makes me only 6% of the way through.
So what I'm Reading Right Now! is Daughter of Deep Silence by Carrie Ryan. I pretty much just started this so I can't give a definite opinion or feel as of yet. I can say that I think I'm going to like it. This book is kind of marketed for fans of the television show Revenge. It's about a girl who is one of three survivors of a tragic cruise ship disaster. She lost her whole family on board and is now alone. It only gets worse when the other two survivors lie about what happened aboard the ship. Frances Mace takes on the identity of her friend Libby, who died in the ship tragedy disaster, and plots her revenge. Frances/Libby is now ready to take vengeance against those that killed her family and the other two survivors who lied about what really happened. One of those survivors just happens to be her first love, Grey. That is all I know up to this point, but boy does it sound like something I'm going to love. I've read Carrie Ryan's book, The Forest of Hands and Teeth, which was a zombie novel and I really enjoyed that. So I'm hoping for good things with this one as well.
So that's it for what I'm Reading Right Now! Tell me what you're reading in the comments below.