This week's Top 5 Wednesday has absolutely nothing to do with books, and I love it. I think it's fun to explore other things that people are interested in. Now, I'm a pretty big dork, so most of what I'm interested in is nerdy things. There's no real order to this list. These are just all things that I like!
TV: The 100 Season 4! Premieres February 1st, 2017 (today!) on the CW at 9:00 pm est. !!!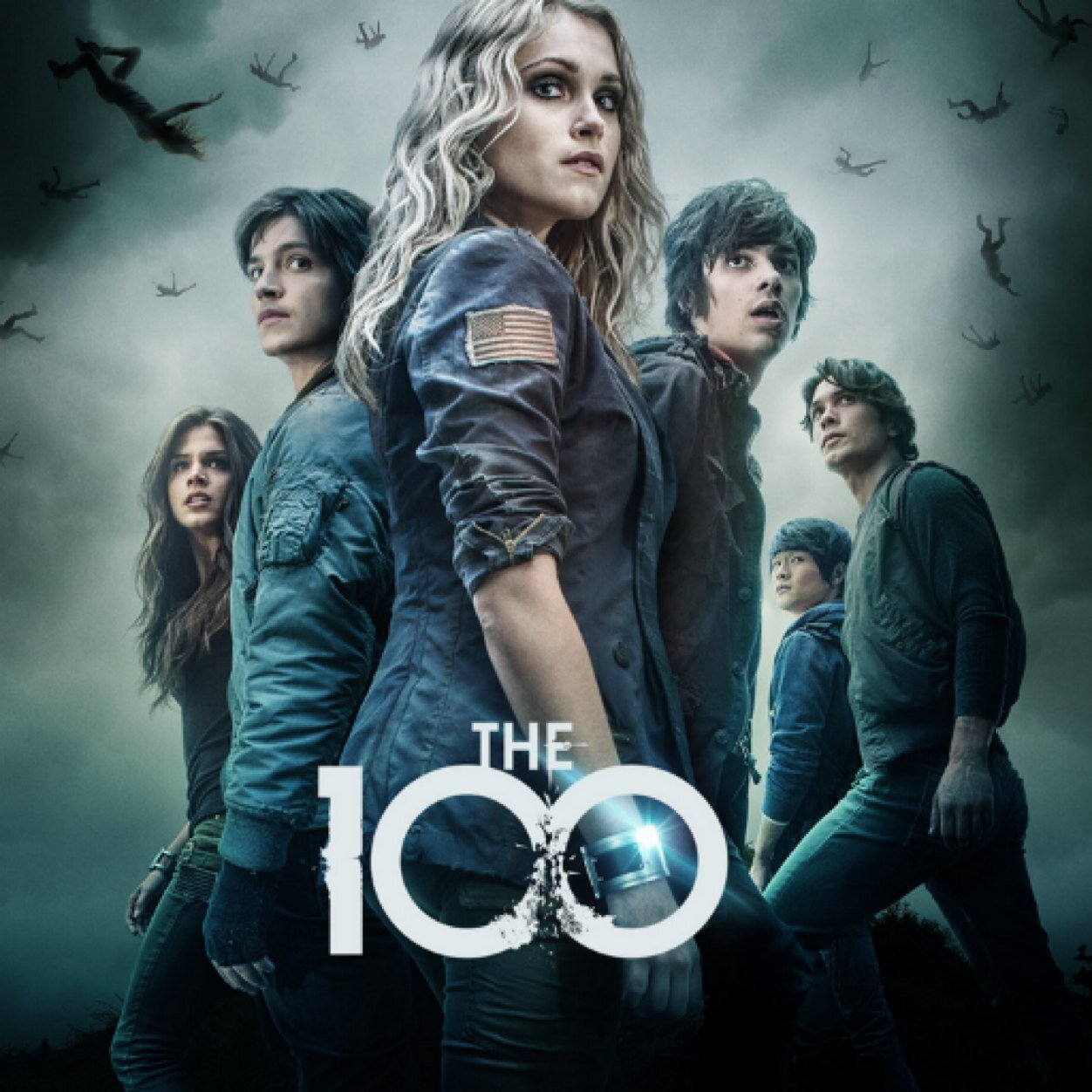 I love it, I love it, I love it!! For those that don't know, it's a post-apocalyptic drama where 100 juvenile delinquents were sent down from space to a nuclear ravaged Earth, to see if it was survivable or not. What happens next is the tough job of surviving. Not only are the elements against these young adults, but there's also the angry natives.
I first became curious when I saw this on Netflix, and then ended up bingeing the first season. The first 3 episodes aren't the strongest, but once you get past them, it gets SO GOOD! Season 2 was awesome! Season 3 wasn't the best in the line up, with all the deaths and then the absurd (in my humble opinion) reaction of some "fans". And then there was such a long wait for Season 4, but it's finally here!! It premieres tonight!! I'm sooooo excited. My main hope is for happiness for Bellamy Blake.
Last season I did episode reviews (all except for the last two episodes... oops.), and I'm thinking that I might like to do that again for Season 4. If you think I should, leave me a comment down below. But most importantly watch the premiere, and then stick around for the whole of Season 4, so that it can get good ratings, and we can get a Season 5!
Video Games: Ratchet and Clank Series and Uncharted Series
I love these game series! I don't consider myself to be a hardcore gamer, but I do like playing video games. Ratchet and Clank has been one of my favorite series for a long while. I own almost all the games in the series (I think I'm missing Quest for Booty and the remake with some new content of Ratchet and Clank that got released for the PS4). I just find the games to be a lot of fun. There is action, really fun weapons, and a lot of humor. This is a pretty beloved video game series too.
I also love the whole Uncharted game series. I own all four of them and just find them to be a lot of fun to play. It stars Nathan Drake who is a treasure hunter, and in each game, you are going after some legendary treasure. Most times, the treasure turns out to be a little something different than expected. I love Nathan Drake as a main character. He's got that sarcasm that just speaks to me. I also love Sully! I still have to beat the third game and the fourth game, but they are all awesome.
Colourpop.com : Lippies, Highlights, and Eyeshadows!
This is a makeup website that I have spent so much money on the last year, and will probably spend too much on again this year. I was introduced to this brand through youtube. KathleenLights has done a lot of collabs with them. I like this brand because their prices are reasonable, I really like their lip stuff, and they are always coming out with more stuff. The only downside is that you can only order online and can't buy them in stores, which is a turn-off for some people.
Juvia's Place: The Saharan Palette
I just bought this and am having fun messing with it. This is the newest palette to release and I own the three other palettes.
I'm on my way to becoming a make-up hoarder.
Subscription Boxes: Ipsy and Boxycharm
I love Beauty Subscription Boxes! They are so fun for me and I just love the surprise of what I'm going to get every month. Ipsy is $10 a month, with 4-5 sample size (sometimes full size) products, and a cute bag every month! Boxycharm is $21 a month, with 5 pretty much full size products. I really like getting to try new stuff every month.
I've been contemplating trying Sephora Play, which is $10 a month too, but I don't know if that would be excessive to get another one.
So that's it for this week's Top 5 Wednesday! What are you favorite things that aren't books? I'd love to know. If you want to join in on the Top 5 Wednesday fun, you totally should. Each Wednesday is a new, fun topic to consider. Check out all the other Top 5 Wednesdayers
Here!