What I'm Reading Right Now! is...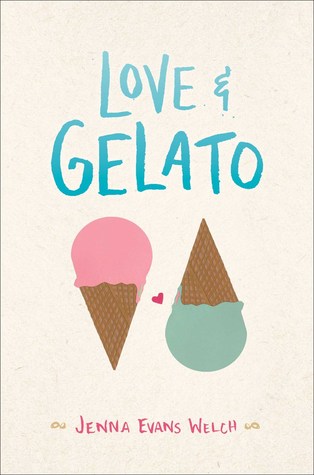 --Love & Gelato by Jenna Evans Welch-- This story is soooo cute, fast-paced, and really transports you to Italy. I'm really enjoying it. I kind of find myself just getting so caught up in the writing, that I read like 20 to 30 pages in no time flat. I think Jenna Evans Welch might be an author that I have to follow.
This story is all about this girl named Lina who's mother dies from an illness. She's sent to Italy to live with a father that she's never met. Her mother also sent a journal for Lina to read that takes her on a journey throughout Italy. She's following in her mother's footsteps, and learning secrets of her mother's life. And of course she also meets a boy.
This book is kind of addicting. It makes me want to go to Italy and eat gelato, and just see the beauty of it, which is saying something because I'm pretty much a boring homebody. Yes, yes, yes, I'm liking this one. I'll finish this off with weekend reading time to spare.
So that's what I'm Reading Right Now! What are you reading?