Welcome to another Top 5 Wednesday. This week's topic is our Favorite SFF (Science Fiction and Fantasy) Cover Art. I decided to go ham with this topic. I didn't limit it to five. I just picked some of my favorite fantasy and sci-fi covers. So, here we go...
FANTASY COVERS
--Air Awakens by Elise Kova-- This whole series have beautiful covers. Kept seeing this book all over instagram (bookstagram) and I had to buy it for myself.
--The Lotus Wars Series by Jay Kristoff-- Bought the whole series just because of the covers. I'm definitely going to read them, sometime, hopefully in this decade. But they are so pretty!
SCIENCE FICTION COVERS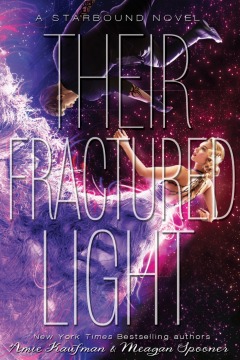 --Day 21 by Kass Morgan-- This is the best cover out of the whole series, or at least the best cover of the editions I own. All the other ones have show tie-in covers, which are never good. Especially when they feature a character that doesn't even exist in the book. So I love the cover for Day 21, but none of the others really. Even though Bellamy Blake is on the show tie-in covers, and I love him, they just all look too cheesy.
--Across the Universe and A Million Suns by Beth Revis--We won't talk about the ugly that is Shades of Earth. I think these two covers are just so pretty. I love the colors and the spaciness of them. Why did they change them?????
--The Illuminae Files Series by Jay Kristoff and Amie Kaufman-- I love the colors. Can't wait to see what the third book's cover looks like.
--Avalon and Polaris by Mindee Arnett-- I bought these books pretty much based on the covers and because it's about space mercenaries. Still haven't read them yet, but they are on my never-ending TBR.
--The Starbound Trilogy by Amie Kaufman and Meagan Spooner-- I LOVE THEM ALL! THEY ARE SO BEAUTIFUL. This is pretty cover design right here. I love that they stuck with the same theme. I love the colors. They are just pretty.
As you can see, I'm drawn in by a vibrant, colorful cover. They just are so pretty. Here's some of my favorites. What are yours? Let me know in the comments. If you want to join in the Top 5 Wednesday fun, you totally should! Check out all the other Top 5 Wednesday-ers
Here!