Another month has gone down the drain, so it's that time to wrap up what I read and watched. I finished a decent amount of books in May, so that was good. Anyway, here's what I consumed in May 2017!
BOOKS!
--The Secret Sea by Barry Lyga-- BOOKCITEMENT LEVEL 3/5-- This was a disappointing read for me. I just didn't really like it that much. It tried to do this weird feminism thing, which I wasn't a fan of. It also took me awhile to get into the story, mostly because the main character was just too weird for me to follow. The main character was also really rude to his parents and held a grudge over what I consider something that he shouldn't of. The only character I really liked was Khalid. I did like that it had a main character with a disability/medical condition, I don't read very many books that have those. I was expecting more from this book.
--My Sister Rosa by Justine Larbalestier-- BOOKCITEMENT LEVEL 4/5-- I enjoyed this one. It was about a kid who is convinced his little sister is a psychopath. It was kind of addicting and compelling. I will say that in the grand scheme of things, not a lot happened, but I still wanted to keep on reading. I wish there had been more evil and danger, but this was a good book.
--

Saga, Vol. 6 (Issues 31-36)

by Brian K. Vaughan and Fiona Staples--

BOOKCITEMENT LEVEL 4/5--

I enjoyed this Volume. We had a time jump, which I didn't hate. It was just a fun one to flip through.
--The Leaving by Tara Altebrando-- BOOKCITEMENT LEVEL 3.3/5-- I'm meh over this one. The premise was really interesting, but I just wish more would have happened with it. I wish we had gotten perspectives from all of the returned kids, instead of just the two. Two of the characters perspectives kind of annoyed me. The ending was a let down. I wanted something more crazy to be the cause, but it all wrapped up kind of ho-hum. This was slightly disappointing.
--Y: The Last Man, Vol. 10: Whys and Wherefores (Issues 55-60) by Brian K. Vaughan, Pia Guerra, Jose Marzan, Jr. -- BOOKCITEMENT LEVEL 3/5-- FINISHED SERIES YAYY-- Again, disappointing, especially at how this was the end of the series. There were a few good shock moments in it, I'll give it that. I just didn't like how everything wrapped up. With all the build-up, I wanted something more epic and happier. I don't regret reading this series, I just wish it had a different kind of ending.
--In A Dark, Dark Wood by Ruth Ware-- BOOKCITEMENT LEVEL 3.3/5-- I enjoyed this, but didn't love it. I thought the setting was really cool and I was kind of into the mystery. The ending was just really obvious, there was no real surprise. I plan on reading more from this author.
--Chat Love by Justine Faeth-- BOOKCITEMENT LEVEL 3.5/5-- I was sent this book to review from the author. So I got it for free to review. I enjoyed this. It was very fast and pretty cute. It's a chick-lit kind of book, which is something I do enjoy reading. The ending got a little drawn out with the whole, he loves me, he loves me not thing. I liked this.
TV!
So are there any guesses what I finished TV wise for May?? I'll give you a hint, it's a show that I can't shut up about...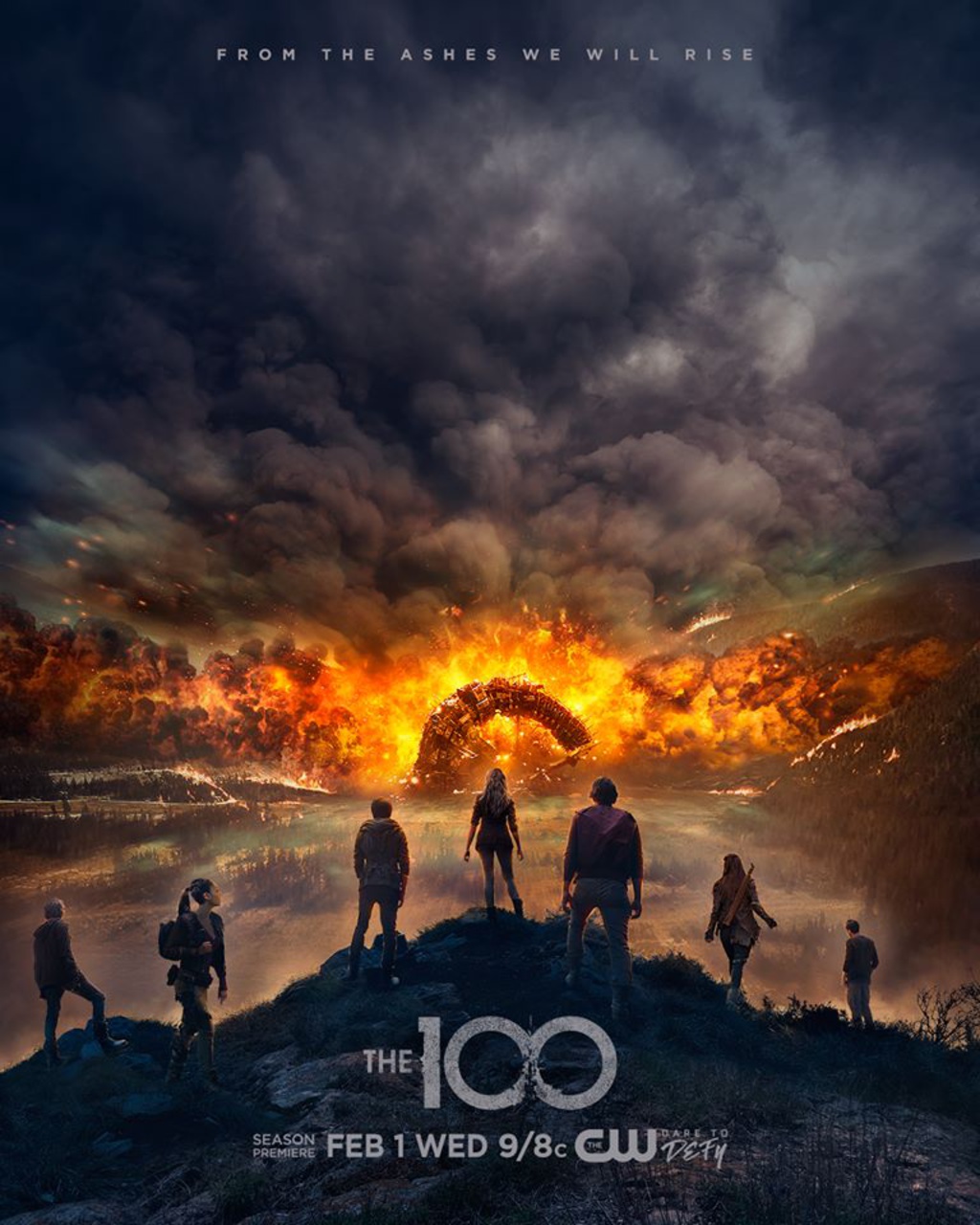 If you guessed The 100, you are SO RIGHT!! Season 4 ended this month, and I'm still not over it. This show, this season put me into the biggest TV hang-over I've had in a long, long time. I love this show sooooooo much. I'm so happy to be getting a Season 5. Please more people watch it, so I can get more Seasons. I don't think it has the biggest audience, but the people who do watch it are really passionate about it.
This Season Finale was sooo crazy. It had the biggest cliffhanger and I'm still not over it. Season 4 was a great season. So much better than Season 3, and I'm so glad CW Executives didn't give in to the annoying, vocal minority who were mounting all of these campaigns to get it canceled and get the executive producer fired. I think that sends a good message.
If I had to rate the seasons I'd say Season 2 is the best, Season 4 edges a little past Season 1, and Season 3 was the weakest.
Anyway I can't wait for Season 5. I need to know what happens next, because the final scene is just...
Oh and I also want Bellamy Blake to be happy. That is all.
So that was my May of reading and entertainment. How was yours?