This weeks Reading Right Now! is...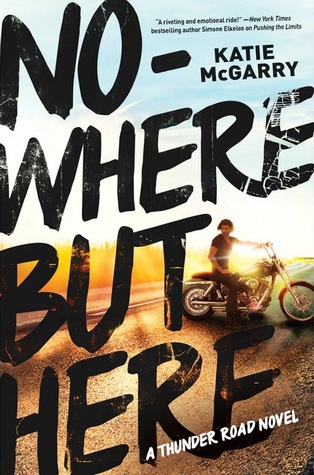 Title: Nowhere But Here
Author: Katie McGarry
I'm only about on page 70 of this nearly 500 page book
I've been in a little bit of a reading slump for this past week, so I really didn't get much read in my current Reading Right Now! book. I've just been getting distracted by things like Netflix and Youtube and my book has been pushed to the side a little.
This is my second book by Katie McGarry, and I really enjoyed the first book I read by her. This one involves some strained family relationships and a motorcycle club. I've enjoyed what I've read of it so far. I get the impression that it is going to be a hot, steamy romance with danger and issues. I'm excited to get farther into this and get over whatever weird slump I'm in.
So that's what I'm Reading Right Now! What are you reading? Let me know.