What I'm Reading Right Now! is...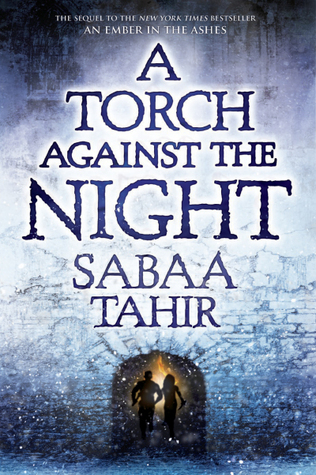 --A Torch Against The Night (#2) by Sabaa Tahir-- This one picks up right where the first one left off, which had me a little confused for a while, I'm probably still confused if I'm totally honest. It's been a little bit since I read the first book, so I feel like I need a little refresher.
When I read the first book, I thought it was a fun and fast, but I didn't buy into all the hype that surrounded it. This one, I'm getting that same sort of feel from. I'm about 150 pages in, and it's really fast-paced, but I'm still kind of distant from it. I'm really not a fan of the love triangle, love square, that seems to permeate it. I don't know. I'm interested in it, it's fine.
I do think the first cover was much prettier than this sequel cover.
So that's what I'm Reading Right Now! What are you reading?