I did awful this month in my Top 5 Wednesday posts, so awful, that this is the first one I've posted in the whole month of March. I thought I'd just do one pick for each topic, because honestly, some of the topics I couldn't think up five answers for. Anyway, here's my Top 5 Wednesday!!
March 1st-- Fictional Jobs You'd Want To Have
--The Grimm Legacy by Polly Shulman-- Awesome Job: A Librarian who guards magical objects!-- I know what you're thinking, Ashley, this isn't exciting at all because this is the job you wish for (and do a little bit) in real life. I'd say, yes, but I don't lend out magical artifacts! That's what would make this job awesome! And also very imaginary. It's been forever and a day since I read this book. I probably need to reread it and finish the series.
March 8th-- Favorite Science Fiction and Fantasy Books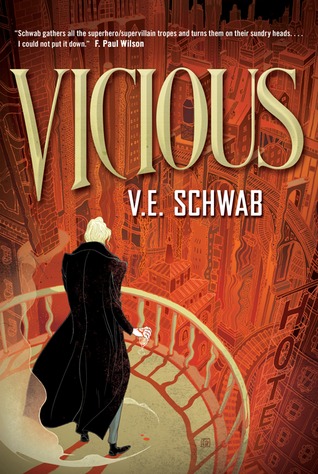 --Vicious by V.E. Schwab-- At first I was unsure if this counted as fantasy, (or science fiction) but I think it does. I'm in love with this book, and isn't that the mark of a true favorite. I really should reread this. I'm not going to go on an all out gushy fest, because in previous posts, I've already done that. If you haven't read this book, read it!
March 15-- Books You Felt Betrayed By
--The Long Way To A Small, Angry Planet by Becky Chambers-- I was betrayed by this read because it wasn't as awesome as I thought it was going to be. It was overhyped. That's why you should never listen to the hype, it can end in disappointment. I thought I was going to get this cool, space opera, with space, action, and cool characters. Now, I had heard this sold as being a character driven story, which I was excited for. My main problem, this was BORING! Like the characters were fine, but I needed some sort of plot or action to move the story along. All this book is is characters, that's it. I don't really see Space Opera, because that implies some sort of over-arching drama. I just don't think this made for a very exciting book. Could it have worked better as a TV show? Possibly. Although they still would have needed some type of story to drive it along. Just an overhyped book that disappointed me.
--Everything, Everything by Nicola Yoon-- This one is on my list because it's overhyped and I don't think it lived up to the hype, for me. Sure it's cute and all, but the insta-love is annoying, and the story just zips by way too fast for believability. The ending was a cop-out too. I was just disappointed in this one. The Hype Train threw egg in my face again.
March 22-- Favorite Angsty Romances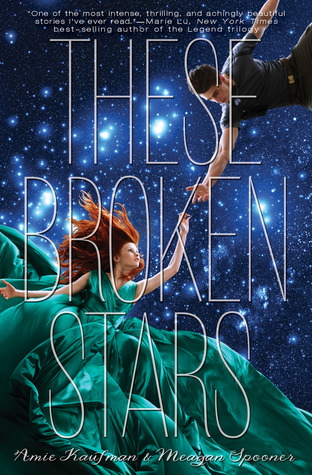 --These Broken Stars by Amie Kaufman and Meagan Spooner-- I don't know so much if this is angsty, but I loved how their relationship came together. They might have had insta-attraction, but they didn't have insta-love. It was just really satisfying to watch them try to work together and survive, and end up caring a lot about each other. This is another book that I really want to reread, and then finish the series!
March 29-- Future Classics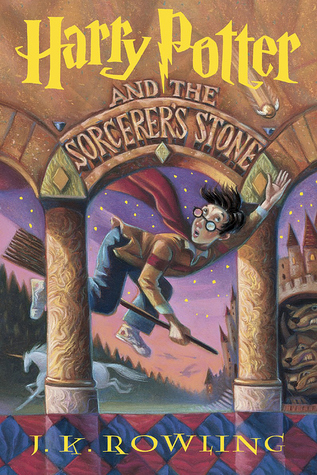 --Harry Potter and the Sorcerer's Stone (#1) by J.K. Rowling-- I know, the biggest duh of duh answers, but I really do think this will be a future classic. It's a book that is really beloved by my generation, and is still entrancing readers now. If this isn't classic material, then I'd say there's something wrong with the classic judging board.
So that's it for all the Top 5 Wednesday topics in March. Share with me some of your answers, your posts! Maybe I'll be better with April's topics, maybe not. All I can do is try. If you want to join in on the Top 5 Wednesday fun, you totally should. Each Wednesday is a new, fun topic to contemplate and consider. Check out all the other Top 5 Wednesday-ers
Here!