WEEK 8:
A Book Written By A Person Of Color
PROGRESS POST
-What are you reading this week? I'm reading A Torch Against The Night (#2) by Sabaa Tahir.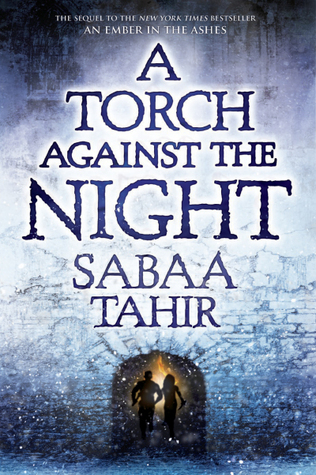 -Who is the book's author? This was written by Sabaa Tahir.
-Do you read many books by people of color? Here's the thing, I don't tend to care. If the book sounds interesting to me, I'm going to read it. I don't tend to base my reading picks on whether the author is white, black, multi-colored, male, or female. I personally think that's a short-sighted way to pick books.
-Is it important to you to read diversely? No. It's important for me to read books and pick books that I think I'm going to enjoy. I read for fun, not to brag about what classics I read, or how many diverse books I read.
-Is adding diversity to your reading one of the reasons you participate in the ATY Challenge? Again, No. I'm participating in this challenge because I thought it would be fun. If I wanted to focus on reading just diverse authors or books, I would have participated in the Diversity BINGO challenge or something, where the main point of the challenge was just on reading diversely.
So that's what I'm reading for this week's challenge. What are you reading? Are you participating? You totally should. Check out the group
here!