What I'm Reading Right Now! is...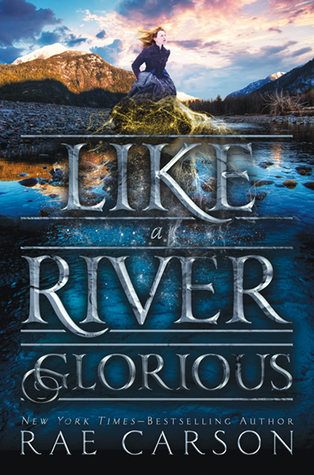 -- Like A River Glorious (The Gold Seer Trilogy #2) by Rae Carson-- I'm excited to be continuing on with this series. I read the first one, maybe a year or so ago, and really enjoyed it. It's a historical fiction series, about the California Gold Rush, with a girl who has the power to sense gold. This power causes danger for her and those she loves.
I've read about the first 30 pages and am enjoying it so far. I hope to zoom through it.
So that's what I'm Reading Right Now! What are you reading?