I've finally moved on to a new read this week, so that's exciting. Of course, some of the old ones still haven't been finished yet, but in this post, I'm just going to focus on the new. My Reading Right Now! for this week is...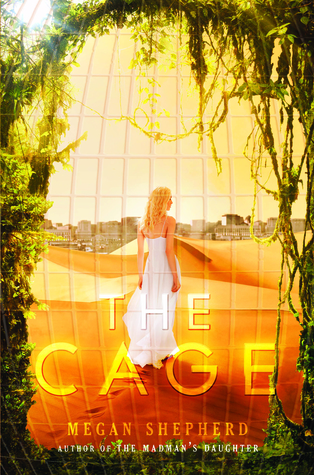 The Cage (#1) By Megan Shepherd
I'd say I'm about 40% through with this book.
I love love love Megan Shepherd's The Madman's Daughter Trilogy, and I vowed to read anything and everything that she writes in the future. So by reading this, I'm keeping on track of things.
This is the first book in her new series and it's about humans being kept in an alien zoo. Five teens wake up in a strange place. Desert, next to Mountain Alps, next to the beach and ocean. A village filled with a mismatched mix of different country shops with big, black windows that seem to hide someone watching. Cora, Lucky, Rolf, Nok, and Leon just want to go back home. How can they escape their captors and find their way back to Earth.
So far, I'm enjoying this. Megan Shepherd does not disappoint me. I think her Madman's Daughter trilogy is still my favorite, but I'm excited to read more of The Cage and see how it continues.
Hoping to start next, or continue on with my whole trying to read multiple books at once thing. I haven't decided yet what I'm going to do. The Cage has kept me interested and I'm not sure I want to put it down until I'm finished with it. We'll see what happens. But anyway, this is the next book on my list to read.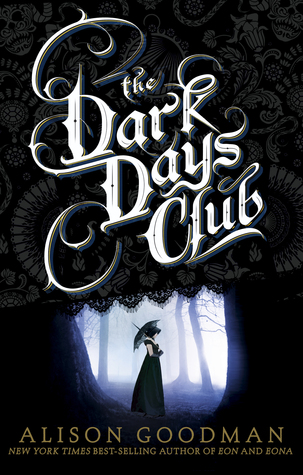 The Dark Days Club (Lady Helen #1) by Alison Goodman
Saw this on my library shelf and I had to snatch it up. I remembered hearing the hype about this on booktube, which can be so dangerous for realistic expectations, but this just sounds like my type of book. I love books set in the Regency Era and add Demons and I am so in! So I'm hoping to start this, and love this, and then just be inconsolable, waiting a whole nother year for the sequel. That sounds like a good idea to me.
So that's what I'm Reading Right Now! What are you reading? Let me know in the comments below, I love discussing books and current reads and all that stuff.