What I'm Reading Right Now! is...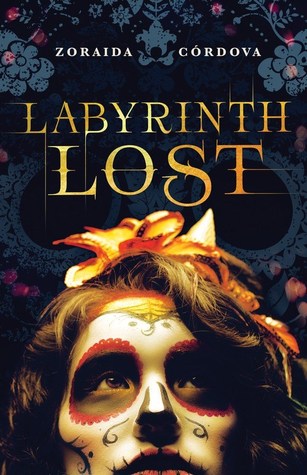 Title: Labyrinth Lost
Author: Zoraida Cordova
I'm so close to being done with this that I can taste it! I've got less than 100 pages left, but it's been a slow going book for me. I'm just kind of meh about it.
This is about a bruja named Alex, who doesn't want her powers. She does a canto to give them back to whoever/whatever gave her the gift on her deathday, but it backfires. Alex's family suddenly disappears into the mysterious, magical world of Los Lagos. She enlists the help of a mysterious brujo named Nova, and together they journey to Los Lagos to rescue her family from an evil that wants to devour all.
This book works perfectly if you are participating in any sort of diverse reads challenges or readathons. It counts as an own voices book (I think) and it explores a different culture. So, if you read books just because they hit the diverse button, go ahead.
I'm just not really the biggest fan of this book as I'm reading it. It's not gripping me. None of the characters (with the exception of Nova, who I do like) are really that exciting for me. The main character, Alex, is someone I just have a hard time understanding. Most of the time, she's kind of blah. I also feel like everything is happening so fast, like too fast. Suddenly they are in Los Lagos, this weird world that just feels weird. I don't know. The cover is really cool looking, but the inside just hasn't impressed me yet.
So that's what I'm Reading Right Now! What are you Reading?