Welcome to another Top 5 Wednesday! The most fun thing to do on a Wednesday. This week's topic is the Top 5 2017 Debuts I'm excited for. So I googled a list of 2017 Debuts, clicked on a Goodreads' link, and picked some good looking books out! Here are the books I'm excited for...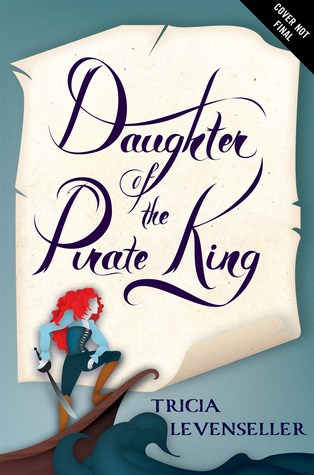 5. Daughter of the Pirate King by Tricia Levenseller-- I love pirate stories, so that's the main reason this one peeks my interest. I did request it on Netgalley, and was given the disappointment of a denial, but if I see it at my library, I'll probably pick it up.
The denial on Netgalley probably would have hurt more if I was actually better with my Netgalley. My review ratio is nowhere close to 80%, and I'm pretty bad at reviewing stuff in a timely matter, so I'm not surprised I was denied, but it still made me a little sad.
Anyway PIRATES!
4. Frostblood by Elly Blake-- I've seen this one around on Goodreads, Instagram, and Blogs, and just thought it looks cool.
3. The Bear and the Nightingale by Katherine Arden-- I actually have this one for review from Netgalley, but shamefully haven't read it yet, but it sounds really good. You can get this one now! It's out. I've heard this is Russian and magical, and maybe kind of reminiscent of Naomi Novik's book Uprooted. I can't wait to read this!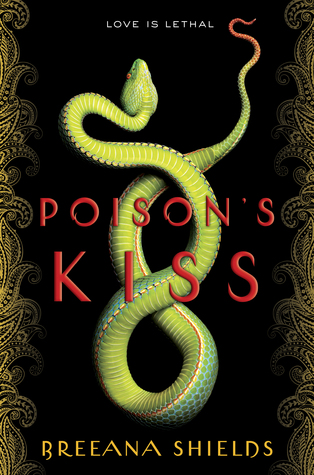 2. Poison's Kiss by Breeana Shields-- Look at that cover!!! It just screams READ ME. It's also about a teenage assassin who must kill the boy she loves. I'm in. It sounds good.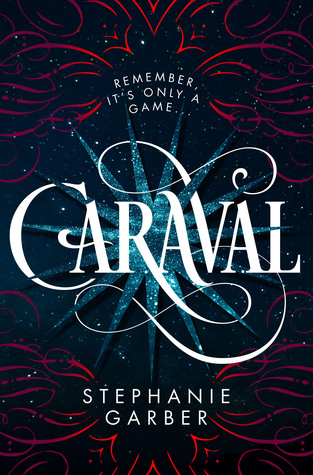 1. Caraval by Stephanie Garber-- The book I've heard about for months and months and months. I'm not even sure exactly what it's about, but I just know I want to read it.
So those are the Top 5 2017 Debuts I'm excited for. Which ones are you dying to read. If you want to investigate some 2017 YA debuts yourself, I'll leave the Goodreads list
Here!
If you want to join in on the Top 5 Wednesday fun, you totally should! Each Wednesday is a new, fun topic to contemplate and consider. Check out all the other
Top 5 Wednesday-ers Here!