This week's Top 5 Wednesday topic is our Top 5 Biggest Bada$$es. The biggest, baddest, toughest characters that make us love a book or TV show that much more. When I first saw this topic, I mistakenly believed that it was just for tough female characters, no idea where I got that from. So, I picked some of the toughest, roughest, best bada$$es I could think of. Here they be!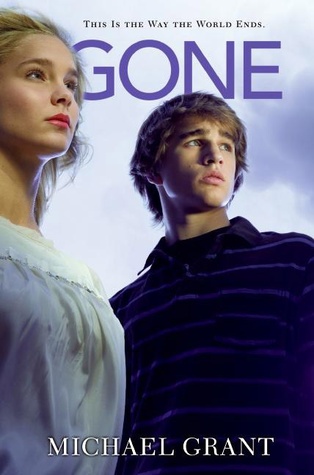 Honorable Mention: Dekka from The Gone series - I almost forgot about Dekka, but I remembered her at the last minute. She deserves a spot on this list because she is awesome! If you've read this series, you know just how awesome and broken she is. She's the bada$$ loner type, who can be your greatest ally in a fight. Dekka has the power to cancel gravity, and with it she helps Sam and the gang in The Gone series. She is a great character and this is an awesome series that everyone needs to read. I mention this series a lot, it feels like.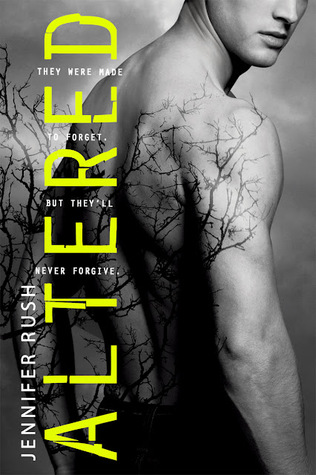 5. Nick from the Altered Saga - All the characters in this series could be considered bada$$es, but Nick might be my favorite of the bunch. He's the classic bad boy. Surly, good looking, and hiding dark secrets. Nick is also incredibly loyal. Since he's been genetically altered by a secret branch of the government, he's also a great fighter. If you want a hot bada$$, go for Nick ;)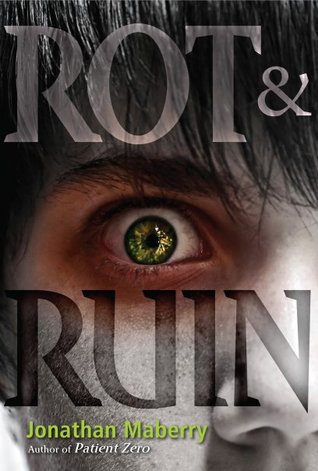 4. Tom Imura from the Rot & Ruin series - So begins my list of characters who fight with a katana. Man, I love characters that use katanas. It's a Japanese sword for any people out there wondering. Tom Imura is our main character Benny Imura's older brother. Benny really looks up to him and learns a lot from him. Tom travels into the Rot & Ruin in order to bring closure to families by finding their zombified loved ones. In a fight, Tom wields a mighty katana and slices down anybody dumb enough to stand in his path. Tom is tough, incredibly loyal, and really believes in doing what's right. Tom is cool.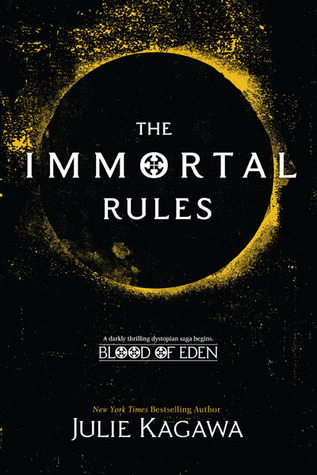 3. Allison Sekemoto from the Immortal Rules trilogy - Another character that uses a katana to fight. See, characters with katanas are just so much cooler. Allison is incredibly tough and has to survive a really messed up world. It's been a while since I've read this one, but I remember absolutely loving it when I did. I need to read the rest of the series and more books by Julie Kagawa. I think I've bought almost every one that she's written. Don't judge me.
2. From The 100 TV show, (I'm sorry, but I couldn't pick just one) I've got Raven, Octavia, Clarke and Bellamy Blake - There are so many awesome characters on this show. So many characters that are bada$$. I know you're probably tired of hearing about The 100, because I mention it in every third post, but when I'm hooked on something, I'm hooked. I mean, it's not like I'm a drug addict or anything, just a book and tv show fanatic haha. But there are so many strong female characters on this show. I didn't even name them all. Just think of Anya, Indra, heck even Lexa. And of course there's some awesome male characters on this show too. Raven is like MacGyver, she can do anything with the limited supplies and resources she's given. Octavia has grown into such a bada$$ since her feet touched the ground. Watching her transformation has been really awesome. Clarke has grown a lot too, into a real leader and survivor. And of course my lovely Bellamy Blake. He will do anything and everything to protect those he loves *cough cough* Clarke.
So many great characters on this show. If I say it once, I'll say it 100 times (ooh look what I did there, I didn't even mean to haha), go watch this show!!!
1. And Finally, from The Walking Dead TV show, (I also couldn't pick just one) I've got Daryl Dixon and Michonne - My number ones are from another favorite show, The Walking Dead! I picked my two favorites from this show, Daryl with his freakin' sweet crossbow and Michonne with her katana. Every cool character has some type of sweet weapon. These two are total bada$$es. If you are in need of a couple of zombie killing bada$$es, watch this show.
So those are my Top 5 + One Honorable Mention Biggest Bada$$es. Who did you pick for your list? Did we share any of the same picks? Let me know in the comments below. And if you want to join in on the Top 5 Wednesday fun, you totally should. Each Wednesday is another fun topic to consider and answer. Check out all the other
Top 5 Wednesday-ers here!