What I'm Reading Right Now! is...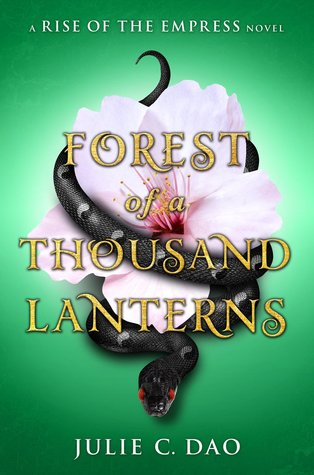 Title: Forest of a Thousand Lanterns (#1)
Author: Julie C. Dao
I don't really have that much to say about this one yet, because I've really only just started it. I think this is an evil queen origin story, which I am so excited for! I don't know which Evil Queen it's supposed to be though. And I think it's set in China, or an East Asian Country. The pronunciations of the names is probably going to cause me some pain, but it does give you a guide of how to say them. Knowing me though, I just going to pronounce them however they make sense to me.
So yeah, that's what I'm Reading Right Now! What are you reading?