Oh Halloween, one of the most fun holidays of the year. It's a time for ghouls, goblins, monsters, and candy! I will admit to loving reading horror and scary books all year, but Halloween gives the perfect excuse to pick up something scary. So this Top 5 Wednesday is all about books that I'd recommend for Halloween and I'm happy to oblige. Here are some Top 5 Halloween Reads in no particular order.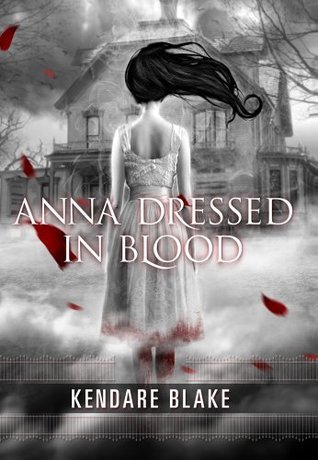 Title: Anna Dressed in Blood
Author: Kendare Blake
When one thinks of Halloween, one thinks of ghosts and this book is perfect for that. In fact, the cover pretty much screams Halloween. This is also a great book for people that love the show Supernatural. We are with this kid named Cas who hunts ghosts for a living as his family profession. Cas starts to hear rumors of a house that no one comes out of alive, a house haunted by a ghost of a girl named Anna, who still wears the bloody dress she died in. This book is perfect for Halloween because is has a creepy, haunted house, a ghost, a cool ghost hunter, and a whole bunch of gore. Loved this book and it's perfect for Halloween.
Title: The Monstrumologist
Author: Rick Yancey
This book was one that really grew on me as I read it. In the beginning, I thought this is going to be lame. The monsters at first reminded me of the Looney Tunes Monster. Here he is :)
And I never really found the Looney Tunes Monster to be all that scary. I think his name was George. But as the book went on, the monsters became TERRIFYING!! They ate people, they had razor sharp teeth, and they would pop out of the ground with no warning and kill everybody! Also the atmosphere of the book was really creepy. There was a little humor in the book too, with a sort of mad scientist professor and an orphan named Will Henry under his care. If you want a book that will grow on you and the scare comes more gradually, then definitely pick this one up. It is great for Halloween and I can't wait to finish the rest of the series.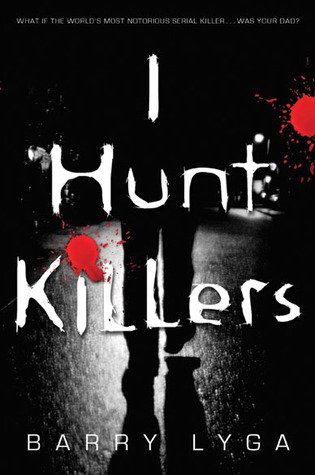 Title: I Hunt Killers
Author: Barry Lyga
This one makes my Halloween list just because it is so darn creepy! While reading this at night, I had trouble going to sleep. I would hear creaks and noises and automatically think that a killer was in the house. This book deals with the son of a serial killer and his struggles to separate himself from his father and his fears that he will turn out like his father. Then some murders start happening around his hometown and it resembles his imprisoned father's crimes a lot. Jasper decides that he must catch the killer and hope that he never becomes one. If you want chills, over the top creepy, and looking over your shoulder in fear every 10 minutes, then go ahead and read this one. There is a tremendous cliff hanger at the end, which is why I'm waiting for the third book to come out so I can finish the series without having to drive myself crazy with the waiting.
Title: I Am Not A Serial Killer
Author: Dan Wells
So yeah, another serial killer book, don't judge me. This is also a creepy, great Halloween read. In this book, our main character John Wayne Cleaver is a sociopath. He works in the family funeral home and loves being with the recently deceased. John also has many fantasies of killing people. He has steps and rules that he follows to stop himself from having the urge to actually kill anyone. Then some pretty messed up murders start happening in his town. Victims are ripped apart. John decides that he's going to hunt the killer and discovers more than he every imagined. I love this book and I love this whole series. John Wayne Cleaver is probably one of the creepiest characters I've ever come across. While reading, you are in John's head and you don't really want to think like John Cleaver. If you want to be creeped out, then go ahead and read this series. Don't say I didn't warn you though.
Title: The First Days
Author: Rhiannon Frater
ZOMBIESSSS!!! You know I had to put at least one zombie book in here and I thought I'd put in one of my favorites. Zombies are kind of a Halloween staple. The scary factor about them is not just the flesh eating, undead monster, but the vision of the end of the world and humanity struggling to survive. This is the start to one of my favorite zombie series. It's full of action, death, and zombies. This is a zombie book that should definitely be on your list to read.
So that's it, that's my Top 5 Recommended Halloween Reads. I hope you found something deliciously scary to sink your teeth into. Tell me what books you love for Halloween. I'm always excited to add another scary read to my TBR. If you want to take part in Top 5 Wednesday for yourself, then go ahead! It's full of fun topics to discuss every Wednesday. Here's the list of all the
Top 5 Wednesday-ers!