I decided to do a November Wrap-Up this month, for no real reason other than I wanted to do it, and it would count as more content on the blog. An added plus is, I guess it could be cool to look back and see all the things I read in the month.
In November, I had an average reading month. A couple novels and an equal amount of comic books. I have bypassed my GoodReads 2016 Challenge Reading Goal, Yayy Me!, so any other books I read for the year are just added bonuses.
Here's what I read in November 2016: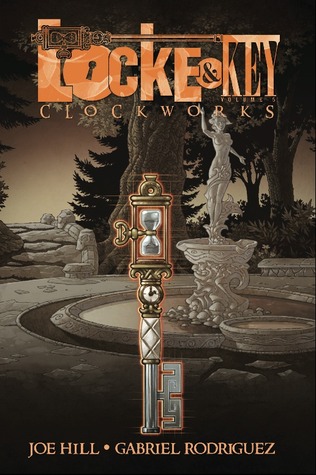 --The Hunt (The Cage #2) by Megan Shepherd-- Megan Shepherd is one of my favorite authors to read. I love her Madman's Daughter Trilogy. This series is about aliens, and it's been a little weird, but I still enjoy it. A lot of interesting developments happened in this volume. Some stuff that I didn't expect and shocked me. Can't wait to see where it goes in the 3rd book, which I believe will be the last in the series.
--The Twilight Zone: The Original Stories Edited by Martin Harry Greenberg, Richard Matheson, and Charles G. Waugh-- This was probably my favorite of the month. It was a bunch of Original Twilight Stories that became episodes. Each story had the date that it aired and the actors that starred in the episode. It was just really cool. I've been watching The Twilight Zone on Netflix and have been enjoying it. I've been impressed with what they managed to do with the screen technology that they had. I really liked the book because it read like a book written to be enjoyed. The main goal was in telling the stories, not trying to blow people away by super intellectual literary writing (which I don't tend to enjoy that much. Probably a big reason I don't like reading classics) I thought this was fun and will probably check out more Twilight Zone stories in the future.
--
Buzz Kill
by Beth Fantaskey--
This one grew on me the more I read it. At first, I wasn't sure if the main character was spunky and cute, or just extremely annoying. I'm still not exactly sure how I feel about her, but she did grow on me the further I read in the book.
Buzz Kill
is just a cute, almost cozy, mystery about the high school coach being murdered and trying to find the killer. It was good.
--Chew, Volume 5: Major League (Chew #21-25) by John Layman and Rob Guillory-- I always love a Chew Comic, and this one was no exception. These are just fun. They also remind me a lot of Lost. Of Miles and Sawyer teaming up as detective partners dealing with weird stuff.
--Y: The Last Man, Volume 7: Paper Dolls (Issues #37-42) by Brian K. Vaughan, Pia Guerra, Goran Sudzuka, and Jose Marzan, Jr.-- Another comic series that I enjoy. I'm also getting near the end of it, which is exciting and a little scary. It's about the last man on Earth after all the other men die from a mysterious sudden thing. Yorick (the last man) teams up with a doctor and an agent to find the cure and save the world.
--Gotham Academy, Volume 2: Calamity (Gotham Academy #7-12) by Becky Cloonan, Brenden Fletcher, and Karl Kersch-- This was probably the most disappointing read for me the whole month just because I liked the first Volume so much and this one left me wanting. It started off weird, which threw me off, but by the end it got more on track with the story, so I enjoyed it more.
--Locke & Key, Volume 5: Clockworks by Joe Hill and Gabriel Rodriguez-- This is an interesting comic series. It's definitely fun to read. I've only got one more Volume to read and I can see how everything ends. This Volume was full of backstory, which was interesting to read.
Favorite Read of the Month
Shouldn't be that surprising. I liked it because it was fun.
Started But Didn't Finish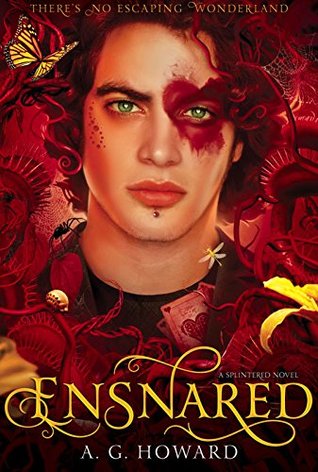 Ensnared (Splintered #3) by A.G. Howard
About halfway through. This series and I are not friends, will never be friends. I want to read the whole thing just so I can see how it all ends. I'm probably going to pick up the novella book too. I have a problem with quitting things. If I started it, I have to read them all, just to see if it gets better. Current thoughts: I don't like Morpheus at all and Alyssa's getting on my nerves too.
So that's how my November 2016 of reading went. How did yours go?