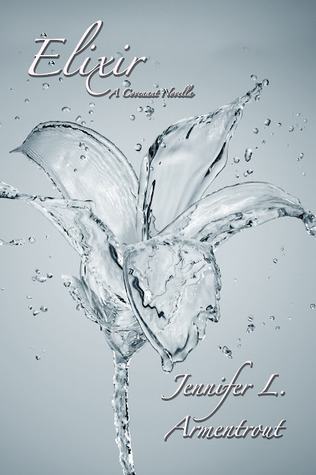 Title: Elixir (Covenant #3.5)
Author: Jennifer L. Armentrout
Published by: Spencer Hill Press
Released: 2012
Summary: Immediately following the events of Deity, Alex and Aiden find themselves in a real pickle. With the awakening of Seth, Alex has been bonded to him. Through this bond, Alex has turned into a monster. Aiden has her secreted away in a safe house and is desperately trying to break the bond. Aiden will do anything to save Alex, even if it means turning against the gods.
My Thoughts: This was a nice, refreshing little novella. I liked getting some insight into what was happening directly after the events in Diety. Even though it was relatively calm action wise, there was a lot of craziness going on in this book.
I really enjoyed getting a story from Aiden's POV. He's a good, stable character and it is nice to have a break from Alex and her drama. I do think Aiden is a little too hard on himself though.
This was a nice addition to the series. It was a nice little extra to include. I'm interested to read the 4th book now to see where the story goes.
BOOKCITEMENT LEVEL 3/5
A nice extra to the series