What I'm Reading Right Now! is...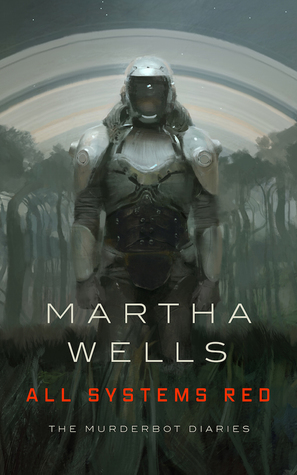 All Systems Red (The Murderbot Diaries #1) by Martha Wells and I've only got a couple of pages left. It's a novella, so it's a really fast read. I really am enjoying it. I get the hype. I'm going to have to go to my library and get the rest of the books in the series. Basically, it's an anti-social robot who likes to binge watch tv shows, and then a job she's on goes bad. She's got to protect the humans, even though she doesn't really like being around them. It's good.
And then I'd like to start
A Bad Deal for the Whole Galaxy (The Salvagers #2) by Alex White apparently, I'm really in the space type mood. I read the first book a little while ago, can't remember exactly when, but I thought it was decent and want to continue on with the series.
So that's what I'm Reading Right Now! and my Reading Plans for my future. What are you reading? Anything good? Anything I should most definitely read?